We are used to seeing them built in a single material, but stairs, an important structural element, lend themselves perfectly to interior decoration, becoming the focal point of the decor.
Before focusing on the aesthetic part, it is important to remember that, as an actual structural element of the house, stairs must fulfil precise design standards. Luckily, these structural elements do not pose particular restrictions in terms of the choice of coverings, therefore you may unleash your imagination. As usual, I have created proposals with Santamargherita products, which best explain the various solutions.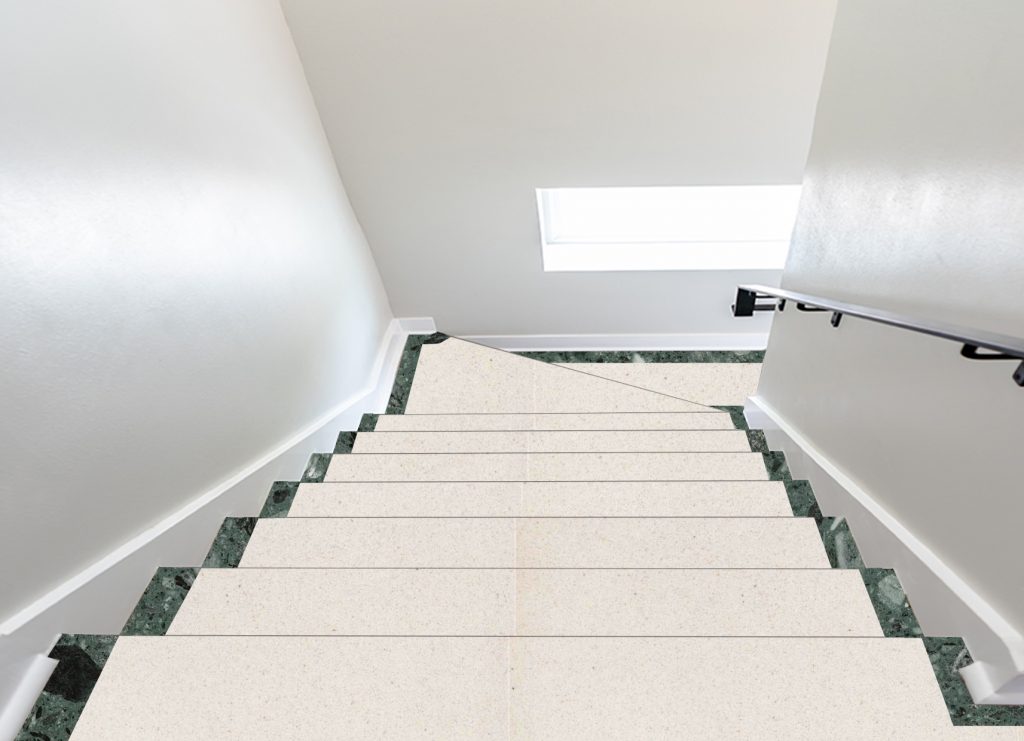 Let's begin with "I" concept, obtained with the use of SM Marble – Bianco Neve (Snow White) and Verde Alpi (Alps Green), characterised by a light colour that covers most of the surface of the tread, embellished with a continuous bright green border. We could call this solution timeless, with simple geometries, enriched by a mixture of delicate and yet bold nuances, for an elegant room.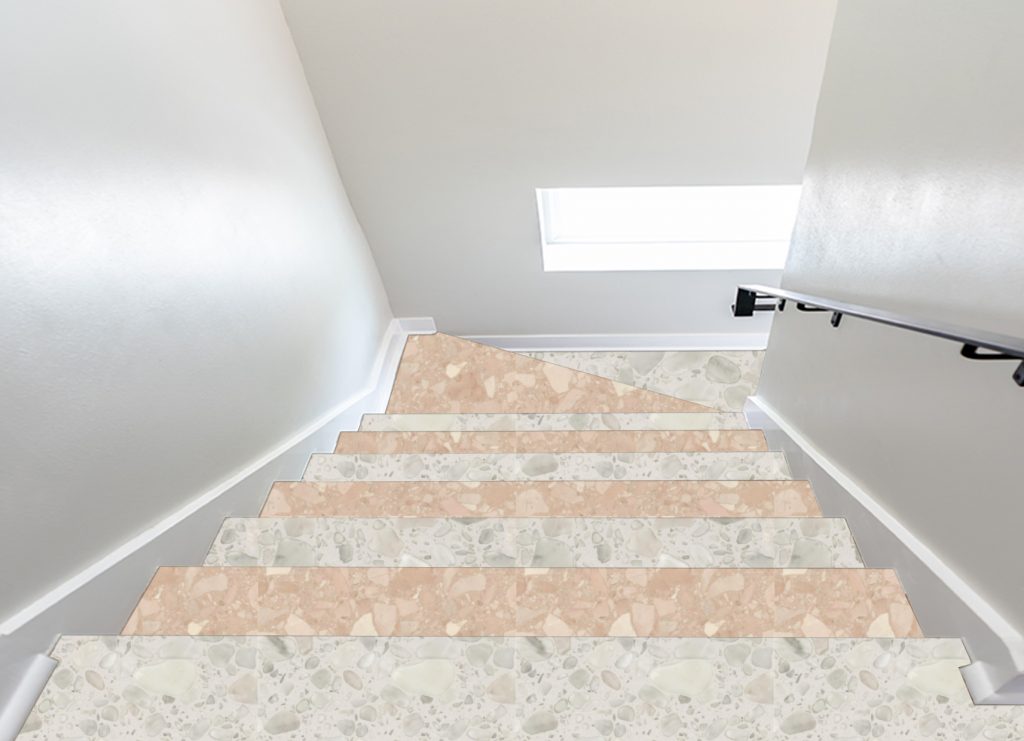 Continuing with "II" concept, alternating SM Marble – Rosa Perlino (Pearl Pink) and Palladio Doge (Doge Palladium) to create scenic steps, obtained with sober colours, delicate pink and white, though characterised by the presence of large contrasting spots. This is perfect for people who love understated stunning solutions. Finally, concluding with the third concept, "III" has a strong visual presence and is truly innovative. Consisting of a mixture of SM Marble – New York and Lapis, one installed on almost the entire tread, with the other placed on the lower strip of the tread and on the entire riser. Tones from dark to light, with a strong presence of marble spots, which characterise the room, this option is designed for people who love a contemporary style.
Covering the stairs of your home in a personal way is an excellent solution to customising and decorating an area that is all too often overlooked in the interior design. Choose one of the many materials in the Santamargherita collection for your project, the result is guaranteed!
INTERIOR DESIGN + by Valentina Malevolti