Knowing how to choose suitable materials and formats for houses in different contexts is essential, bringing the surrounding atmosphere into the home is one of the main objectives of interior design.
This journey through shapes and colours will take us to cities, seas and mountains, accompanied by a precious ally, Santamargherita, which, with the high quality of its SM Marble and Sm Quartz products, gives us the opportunity to create solutions that are both impressive and functional.
Furthermore, many of the Santamargherita products from the new collection have been included in this article which, as always, prove to be perfectly in line with contemporary needs. I suggest starting this story with the first idea, "City", which brings the colours of contemporary cities indoors, SM Marble – Nero Portoro (Portoro Black) and New York and SM Quartz – Bianco Stardust (Stardust White) and Contract Grey are the surfaces that I have chosen. Large rectangular and square formats, a mixture of colours, from pearl white, to grey to black, in contrast with olive green, to create a modern and sophisticated interior.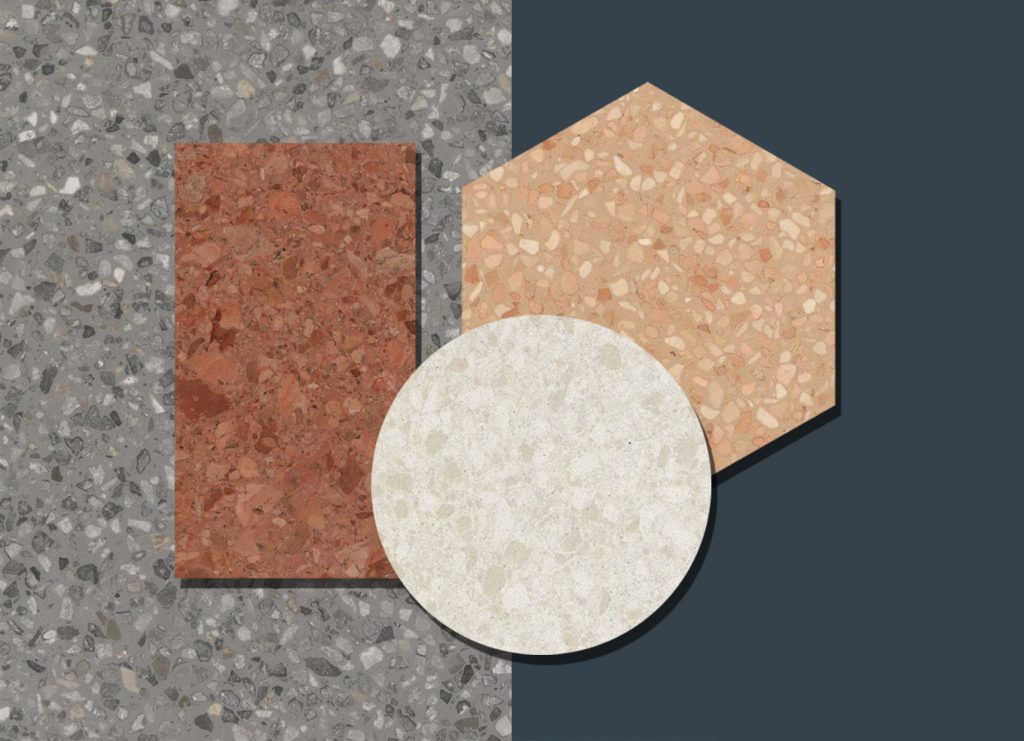 We inevitably continue our journey to the sea, with the "Sea" concept, where circles, hexagons and rectangles prevail. Nuances from white to grey and up to red, mixed with a blue/grey colour, for a forward-looking maritime house. In this concept, SM Marble – Peonia (Peony), Milano (Milan), Brera and Rosso Verona (Verona Red) take centre stage, with their characteristic patterns.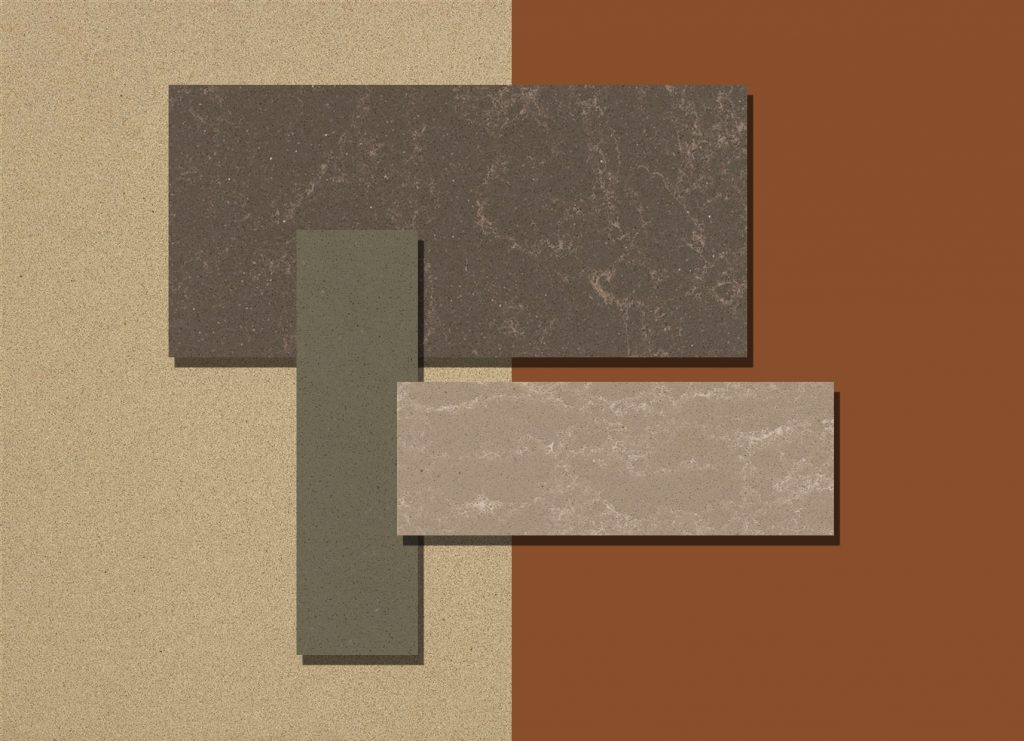 Our journey ends in the mountains, with "Mountain", a project characterised by a harmony of colours that immediately recalls the typical atmosphere, beige, green and brown, enhanced by the combination with sienna. Exclusively rectangular, long and narrow geometries, with the timeless SM Quartz – City Beige, Oregon and City Brown, for a mountain chalet that expresses the warmth of the dwelling.
Remember that creating context-specific surfaces will allow you to have houses with different and engaging atmospheres, leaving you free to express your imagination.
INTERIOR DESIGN + by Valentina Malevolti