The bathroom is one of the most used rooms in the home. Either out of need or delight, it is certainly a busy place that requires the due care and professional approach at the design phase.
In this new article, I will tell you about the combinations of materials and colours that can make the bathroom unique. The first objective of the restyling project is to turn a simple toilet into a bona fide bathroom, which stylistically reflects and blends in with the rest of the house. As mentioned earlier, the essential elements in this room are the wall tiles. Indeed, these enable us to create a real bathroom, stylistically beautiful and technically functional. My ideas include a mix of SM Marble and SM Quartz products by Santamargherita, many of which come from the new collection.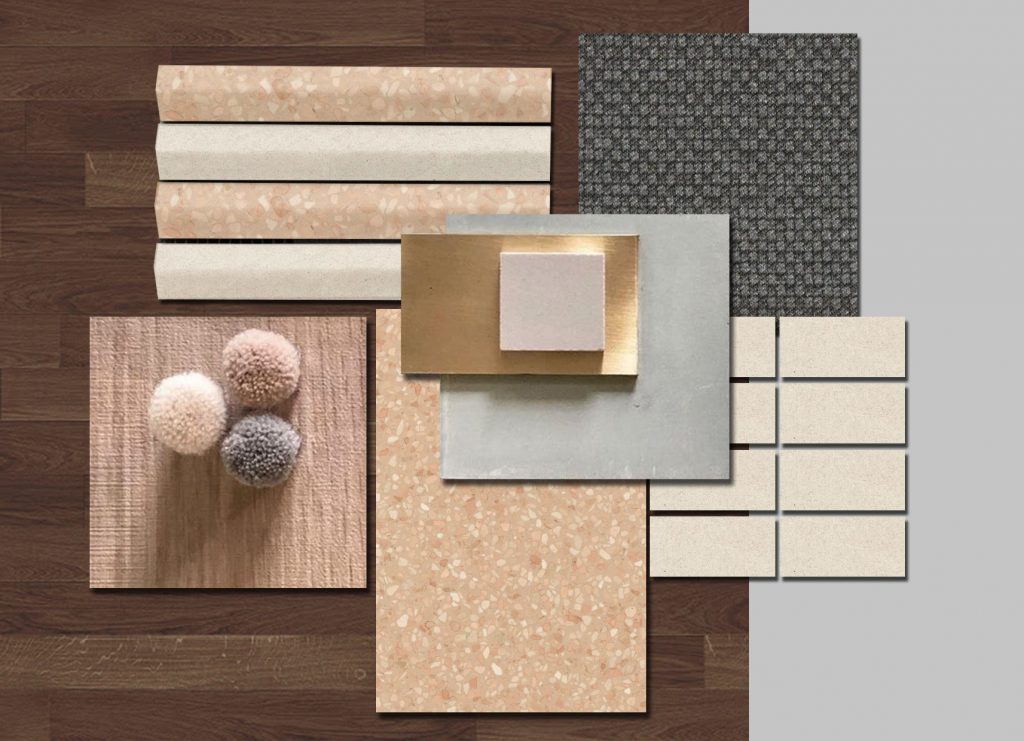 My first "Soft" concept is dedicated to people who love warm colours and patterns, perfect for creating a sophisticated room. Nuances from brown to gold, going through a delicate pink in contrast with grey/white tones, rectangular patterns made with SM Marble – Brera and SM Quartz – City White.
Continuing with the second "Strong" concept created with SM Marble – Grigio Carnico (Carnian Grey) and SM Quartz – Contract Dark Grey, characterised by decidedly cooler colours, which create a warm and welcoming bathroom when mixed together. The white and grey together with the intense blue create a unique setting, enhanced by linear geometries.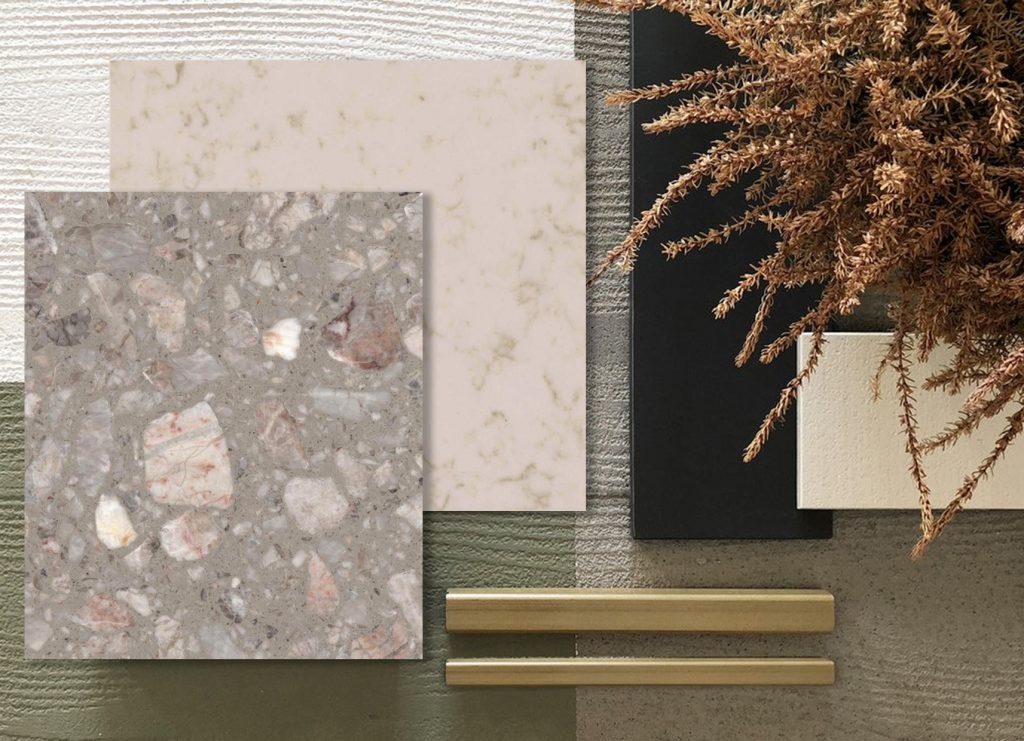 Lastly, this article ends with the third proposal, "Medium", squares and rectangles covered with SM Marble – Fior di Pesco (Peach Blossom) and SM Quartz – Vermont for a super trendy bathroom.
From white to black, with gold touches enhanced by an olive green colour, in contrast with a contaminated grey, for a unique design.
As you might have understood, bathrooms are complex rooms to build, the combination of colours and materials must be studied carefully, so if you want to make bold choices I recommend you hire a professional for your restyling project.
INTERIOR DESIGN + by Valentina Malevolti