The largest worldwide fair is back again for 2022, dedicated to the marble supply chain: Marmomac will be held in Verona from 27 to 30 September, with the participation of Santamargherita.
The event, which is held in one of the main areas dedicated to the extraction and processing of natural stone, is an important opportunity to meet the people who work in the sector, allowing companies to promote their products and design professionals to learn about new technologies and solutions.
The preview of a new Santamargherita product
For its stand at Marmomac (Hall 6 Stand B7), Santamargherita was inspired by its most recently developed material, which will be previewed at the Verona fair. This would be Palladio Rialto, a new product created by combining the colours of the SM Marble Palladio series and composed of white and grey/brown marble pebbles. A marble agglomerate inspired by the past, when sailing through the Grand Canal the merchants of Venice saw the Rialto bridge for the first time, both impressive and elegant.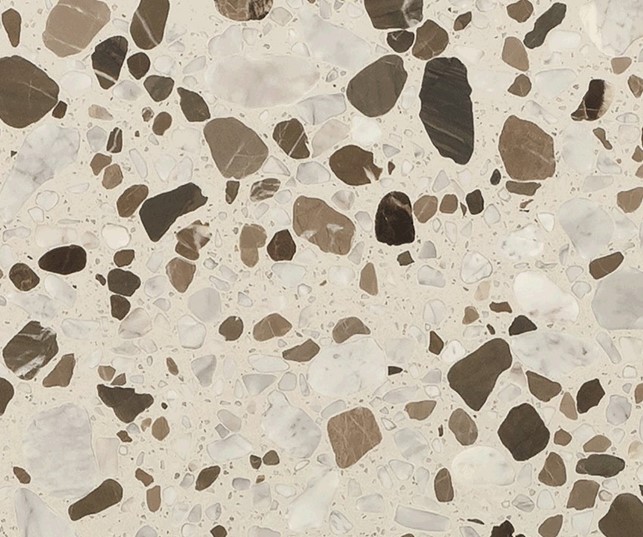 For Santamargherita, Marmomac is the ideal occasion to meet with the community of architects, designers, marble workers and operators in the sector from all over the world: this is why the stand, by the way it is set up, represents a kind of "piazza" where visitors at the fair can interact and meet and the new SM Marble – Palladio Rialto material can be on full display.
Opportunities to meet continue into October
For Santamargherita, Verona will not be the only event, and there will be two more in Italy and abroad: the company will be at Exposicam (in Pordenone from 18 to 21 October) and at Architect @ Work Poland (in Warsaw on 26 and 27 October).