Welcome to Société, lively and elegant multifunctional building in the heart of Budapest. Behind the imposing facade there is a whole world to discover: a culture centre, a bistro, a shop and an events space covering a whopping 3,500 sqm. A place for meetings and exchanges exuding beauty through every detail and style choice, from the architecture to the interior design.
The design for Société began in 2019 in the spaces of a large residential building built in 1865. The building is in the Saint Stephen's Basilica neighbourhood, district V, and has been part of the city's heritage since 1955. The interior design is an interesting mixture of the building's classic style, 70's mood and art déco details.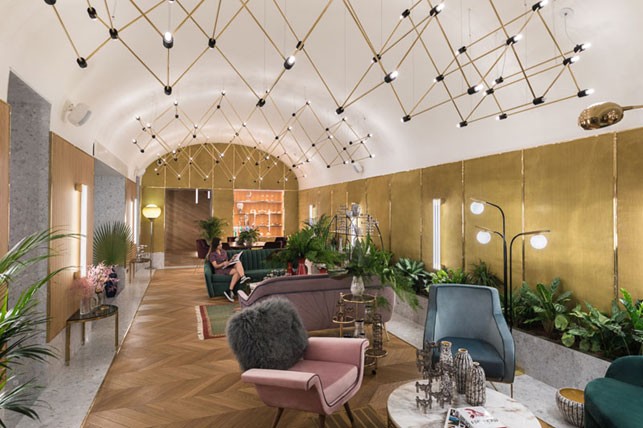 The architects and interior designers of 81 font have chosen many Santamargherita materials to decorate the various spaces of the buildings with application on walls, floors and furnishing accessories. You can find different colours of the SM Marble line in every room, skilfully mixed and matched to harmoniously integrate in the rooms.
The bistro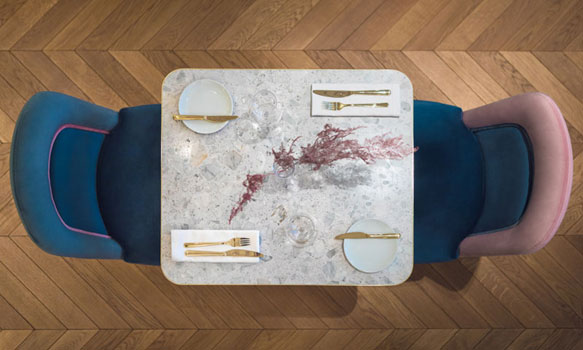 The refined bistro of Société is the feather in the cap of the building. At the bistro, where it is possible to taste high cuisine dishes and excellent cocktails, the tables shine thanks to the natural beauty of SM Marble. But the wall applications are the ones that truly catch the eye. A palette of Santamargherita colours, including SM – Marble Paris and SM – Marble New York of the 900 Collection has in fact been selected for this space. Their fine marble chips stand out on the wall and brighten the premises.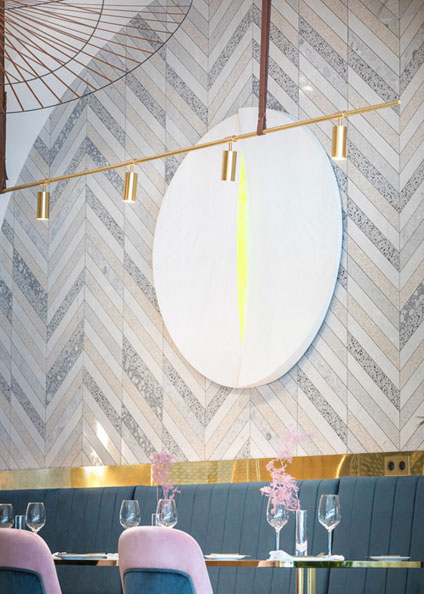 The shop and events space
If, after lunch at the bistro you should be in the mood for shopping, you must know that there is also a shop at La Société.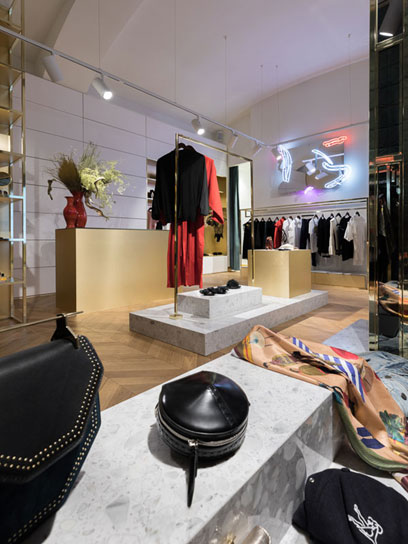 However, the La Société building is an actual cultural hub, a place to meet and take part in events. In the large hall devoted to events, the elegant floor in SM Marble – Palladio Griso and the tables marked by the unmistakeable design of SM Marble – Palladio Moro stand out, contributing to lend personality to a lively and vibrant space, in the heart of a richly stimulating city.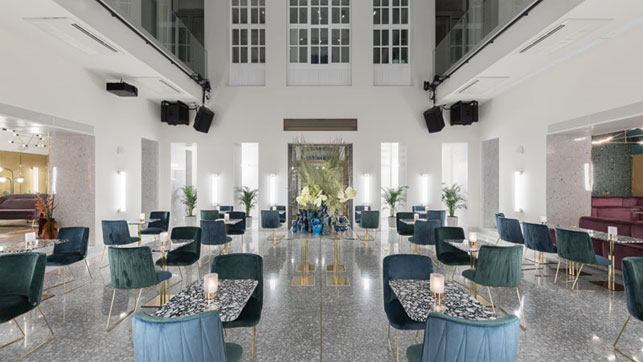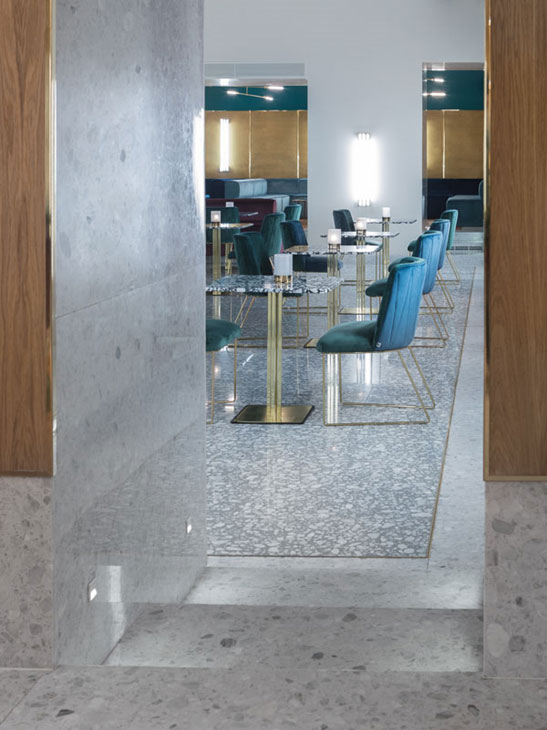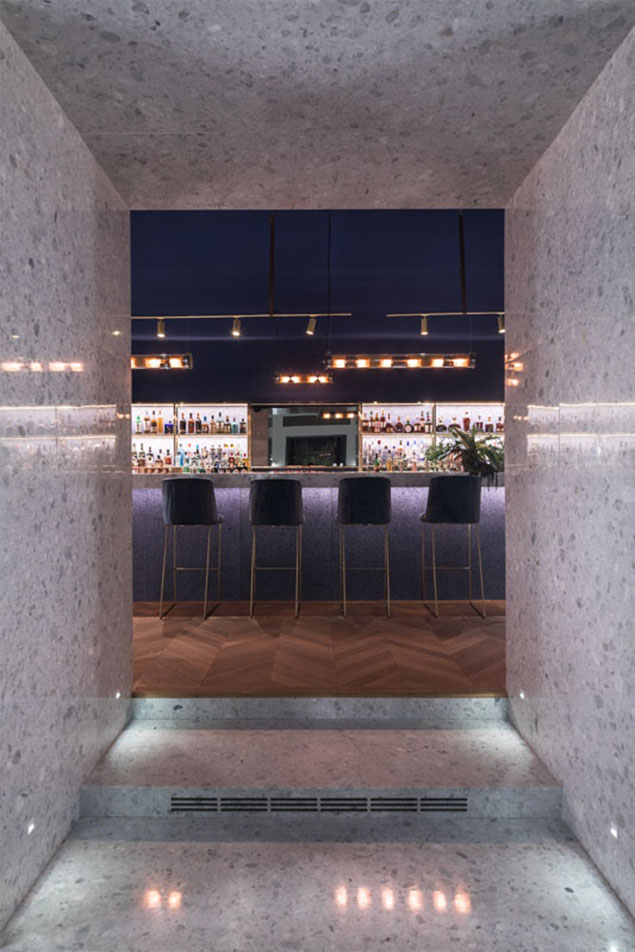 Photo Credit: Daniel Dömölky