Whether we are talking about work or pleasure, business or leisure, it is obvious that nowadays more and more people are travelling, leading as a result to an increased focus on the theme of hospitality and in particular to 'hospitality places'.
There are many types of facilities, from hotels to bed & breakfasts, designed according to the most diverse concepts to meet the needs of each traveller and increasingly trying to impress, offering not just a simple stay, but a real experience.
When designing accommodation facilities, whatever the type, it is essential to perform a careful analysis to identify the target audience and devise the winning concept accordingly, which results in aesthetic choices in line with the research conducted.
Another essential factor, which should never be forgotten, is functionality, which is expressed through the choice of good spatial solutions and suitable finishes.
Both for common rooms and for private rooms, it is very important to choose high quality finishes, resistant to wear and easy to clean.
For the choice of flooring and interior wall coverings, SM Quartz and SM Marble are an excellent solution for combining aesthetics and functionality.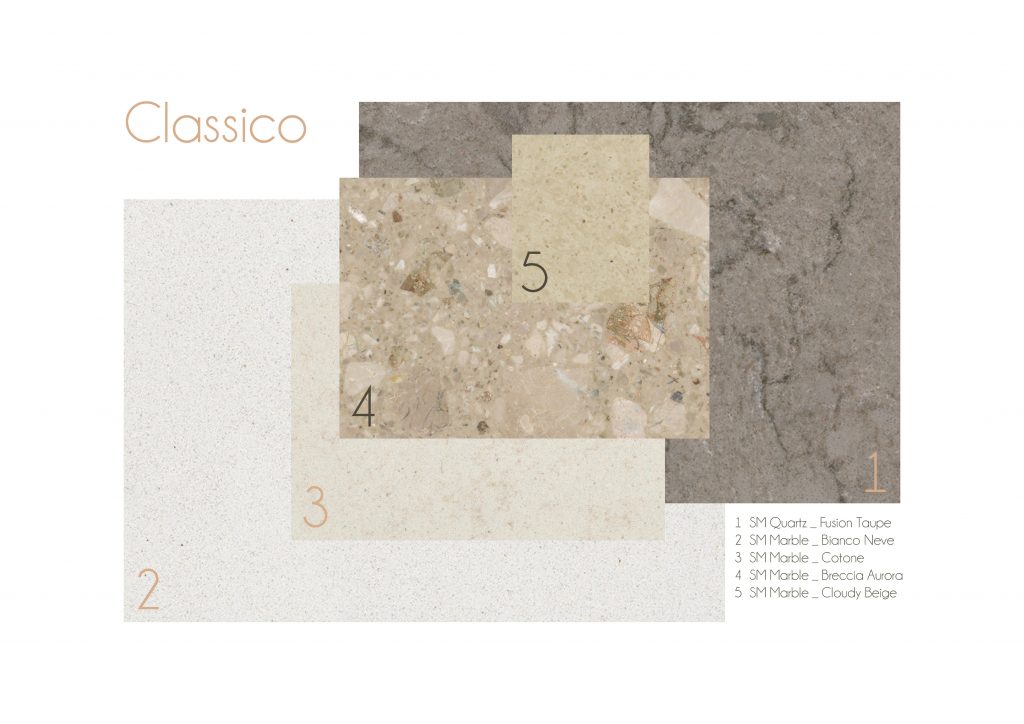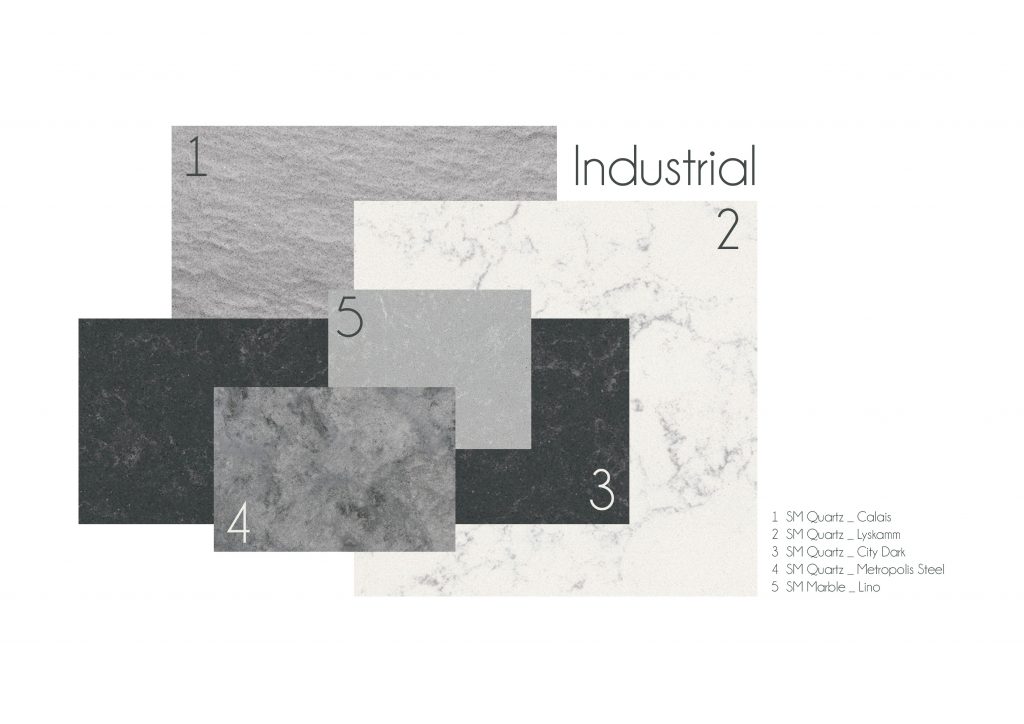 These surfaces are stain-proof, scratch-proof, very resistant and easy to clean, essential qualities for use in the hotel industry.
The collection, in addition to being very good from a technical point of view, is perfect especially in terms of aesthetics: it offers many different textures and colours, suitable both for more classic and elegant environments and for vintage and industrial spaces.
The choice of finishes in a hotel industry project is very important, the right surfaces are essential to recreate an environment that makes users feel comfortable and at the same time create the background for storytelling designed for this structure, thus making the experience unforgettable.
Gaia Cavagna Design