Santamargherita's Certifications
---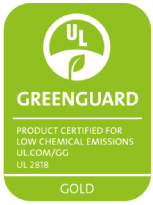 Cleaner Air With Our Surfaces
Santamargherita engineered surfaces meet the world's most rigorous and comprehensive standards by Greenguard Gold Indoor Air Quality program for the release of low emissions of volatile organic compounds (VOCs) in indoor environments. Santamargherita engineered surfaces help to obtain LEED certification for sustainable buildings.
Food contact safety
SM Quartz surfaces are tested for safe contact with food, and comply with both the US NSF Food Zone standard.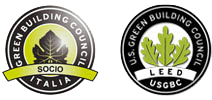 Recycled Content, Sustainable Building
As a member of the Green Building Council, Santamargherita promotes the LEED international building rating system for sustainable building construction. This rating system is based on credits assigned to a project with specific and strict criteria.
SBID Professional Industry Partner
Santamargherita is a Professional Industry Partner of The Society of British and International Design. Based in London since 2009, SBID is the main reference organization in the UK for education, best practices and professional code of conduct development for the interior design industry.


Kosher Certification
Santamargherita surfaces are suitable for preparing food in accordance with KOSHER food rules.
ISO 45001 certification and Organisational and Management Model 231
In order to ensure that materials are of the highest quality, certified and safe, working environments must comply with specific standards. Santa Margherita S.p.A. is fully aware of this and has always focused on issues such as occupational safety and health protection.
Scopri di Più