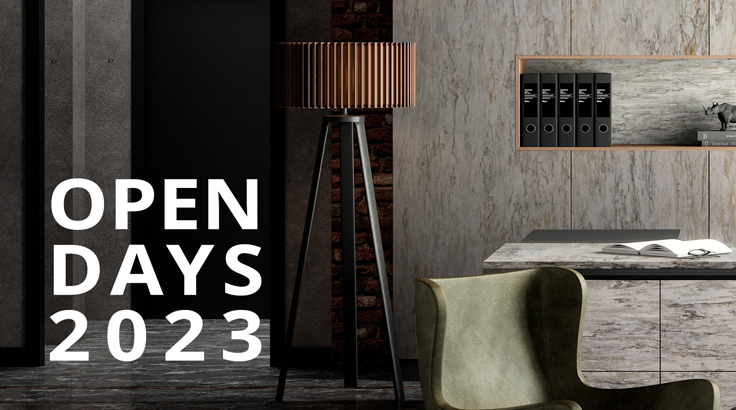 OPEN DAYS 2023
During Marmomac, we invite you to visit the Santamargherita headquarter's OPEN DAYS. From 26 September to 29 September shuttle service will run to and from Marmomac giving visitors the unique opportunity to visit the source of Santamargherita surfaces.
Additionally, starting on Monday, 25 September,, we open the brand-new Santamargherita Showroom, which showcases the entire SM Marble and SM Quartz collections as well as SM Atmosfera and the revolutionary 7MM surface, Surfalite.
Every evening starting at 6PM, our guests will be offered drinks and hors d'oeuvres, and on Thursday, 28 September, the showroom will feature a tended bar and DJ.